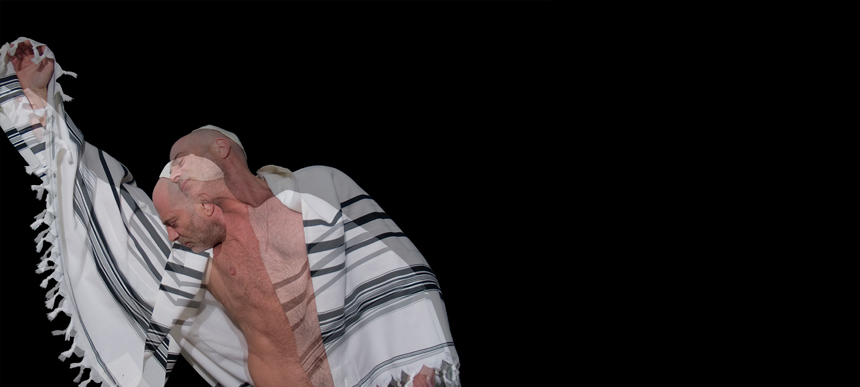 July 2-July 13, 2010
Tuesday to Friday 11 am–6 pm
Saturday 1-5 pm

Opening reception:
Friday July 2nd, 2010, 6-10 pm
Oscar Wolfman's photography embodies a core Jewish technique to interpret sacred Jewish texts: midrash.  Midrash fills in the missing sections of the narratives, resolves contradictions, and imagines creative reconfigurations of Biblical texts.  In Oscar's staged photographic interpretations, Jewish religious and cultural life incorporates queer sensibilities and a modern urban perspective.
This solo exhibition provokes rethinking, instigates discussion, and encourages the viewer to find new beauty in old traditions.