Painted in Mexico, 1700–1790: Pinxit Mexici
Painted in Mexico, 1700–1790: Pinxit Mexici
5905 Wilshire Avenue
90036
Los Angeles
CA
US
November 19th, 2017 - March 18th
Opening: November 19th, 2017 11:00 AM - 8:00 PM
QUICK FACTS
| | |
| --- | --- |
| | mid-wilshire |
| | |
| --- | --- |
| | publicinfo@lacma.org |
| | |
| --- | --- |
| | Mon-Tue,Thu 12-8; Fri 12-9; Sat-Sun 11-8 |
DESCRIPTION
Painted in Mexico, 1700–1790: Pinxit Mexici is a groundbreaking exhibition devoted to 18th century Mexican painting, a vibrant period marked by major stylistic developments and the invention of new iconographies. The exhibition's over 100 works (many unpublished and restored for the exhibition), will make a lasting contribution to our understanding of Mexican painting in particular and transatlantic artistic connections in the 18th century in general. Its seven main themes—Great Masters, Master Story Tellers, Noble Pursuits and the Academy, Paintings of the Land, The Power of Portraiture, The Allegorical World, and Imagining the Sacred—explore the painters' great inventiveness and the varying contexts in which their works were created. The exhibition represents the first and most serious effort to date to reposition the history of 18th century painting in Mexico; it will be accompanied by a fully-illustrated publication, complete with scholarly essays authored by the leading experts in the field. Co-organized with Fomento Cultural Banamex, Mexico City, the exhibition will subsequently travel to the Metropolitan Museum of Art.
This exhibition was co-organized by the Los Angeles County Museum of Art and Fomento Cultural Banamex, A.C.
Major support is provided by the Carl & Marilynn Thoma Art Foundation. The project is also supported in part by an award from the National Endowment for the Arts, and by the Bryce R. Bannatyne Jr. and Elaine Veyna de Bannatyne Living Trust.


The organizers are grateful for the special collaboration of Citibanamex and Fundación Diez Morodo, A.C.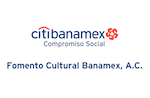 Painted in Mexico, 1700-1790: Pinxit Mexici is part of Pacific Standard Time: LA/LA, a far-reaching and ambitious exploration of Latin American and Latino art in dialogue with Los Angeles, taking place from September 2017 through January 2018.