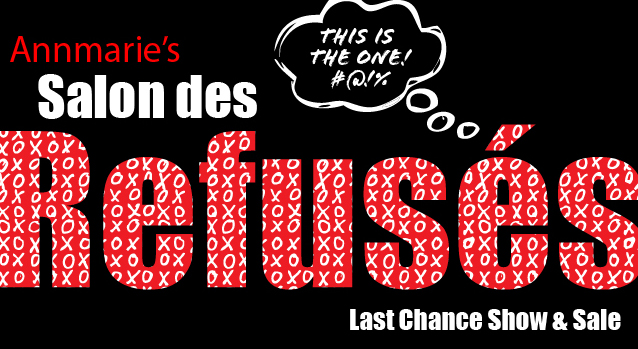 Annmarie's Salon des Refuses: A Last Chance Show & Sale
A Last Chance Show & Sale for rejects and unsold art!
Exhibit Dates: March 8 - April 22, 2019

Deadline to submit works: March 1, 2019
Open to all media; must be original work of art
$15 application fee for up to 4 works

Modeled after the Parisian Salon of 1862, Annmarie's Salon des Refuses, or 'exhibition of rejects', will include works that have previously been turned down by a gallery or show, or just haven't sold. Let's give these rejects, underappreciated, and misunderstood works another chance!
APPLY HERE:https://annmariegarden.wufoo.com/forms/artist-application-annmaries-salon-des-refuses/
ArtSlant has shutdown. The website is currently running in a view-only mode to allow archiving of the content.

The website will be permanently closed shortly, so please retrieve any content you wish to save.