Mindy Solomon Gallery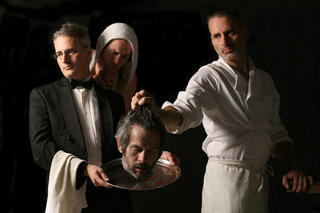 8397 NE 2nd Avenue
Miami, Florida 33138

Venue Type: Gallery
QUICK FACTS
Open hours
Tuesday-Saturday, 11am-5pm
DESCRIPTION
Mindy Solomon Gallery (MSG) specializes in contemporary emerging and mid-career artists. Represented works include painting, sculpture, photography, and video in both narrative and non-objective styles. The MSG also exhibits some of the most prestigious contemporary Korean artists on the world market today. With an interest in client education, such as an upcoming collectors tour to South Korea, and regular artists talks and VIP events, the gallery is a full-service showcase of the international art world. Represented artists of note include: Berlin-based painter Christopher Winter; Scottish photographer Muir Vidler; Korean sculptural artist Kang Hyo Lee; Mexican mixed-media artists the de la Torre Brothers; New York-based painter James Kennedy; and an array of other national and international talent.
Named one of the Top 500 Galleries Worldwide in the Modern Painters 2013 and 2014 Annual Guide, Mindy Solomon Gallery participates in many prestigious art fairs, including the upcoming Pulse Art fair during Art Basel's Art Week in Miami Beach, as well as the Zona Maco Contemporary Art Fair in Mexico City, VOLTA NY and Basel, and Shanghai Contemporary. Always interested in the intersection of art and design, Mindy Solomon and her staff work closely with designers, advisors, consultants and curators to inform and integrate fine works of art into every aesthetic environment.
ArtSlant has shutdown. The website is currently running in a view-only mode to allow archiving of the content.

The website will be permanently closed shortly, so please retrieve any content you wish to save.