The Grain of the Voice: 2008 MATERIAL Auction
The Grain of the Voice: 2008 MATERIAL Auction
5502 Monte Vista St
Los Angeles
, CA
90042
December 13th, 2008 7:30 PM - 10:00 PM
QUICK FACTS
| | |
| --- | --- |
| | eagle rock/highland park |
| | |
| --- | --- |
| | ginny@materialpress.org |
| | |
| --- | --- |
| | MATERIAL Press |
DESCRIPTION
the grain of the voice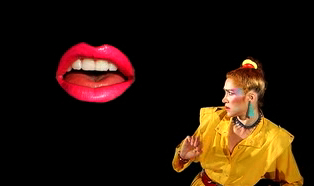 MATERIAL Issue Two fundraising art auction and holiday party
Saturday, December 13, 7:30-10p
5502 Monte Vista St.
Los Angeles, CA 90042


PRESS RELEASE

"It is this displacement I want to outline: the very precise space (genre) of the encounter between a language and a voice."
—Roland Barthes, "The Grain of the Voice", from Image/Music/Text.
Every auctioneer perfects his or her own 'chant'; their own speed, rhythm, cadence and 'grain' of voice. "The grain," says Barthes, "is that materiality of the body."  For our holiday auction, MATERIAL is excited to host a live performance with a professional auctioneer: Michael Akin. Michael travels throughout the state of California auctioning off such things as cars, truck parts, jewelry, and cattle, and next Saturday, December 13 he will auction off artwork, donated by friends of MATERIAL. You will also be able to see Michael in Kim's video installation "Quick Chant" in early 2009. We are lucky to have Michael take the bull by the horns, along with a surprise performance by Robin Dicker, to help us raise the funds to get Issue Two off the ground. 

We will also be screening two videos that deal with performance and the voice. The first, by Chris Peters, entitled "The Last Variety Show," is a dark look at the language of televised variety shows. We watch on amid static and interruptions as the structure of the show's musical acts and comedic skits completely falls apart and the hosts' voices are silenced. Julie Orser's "Not Yet Tomorrow" is a 1980's style sci-fi fantasy musical comedy. The characters, lost in a dark dimension searching for each other, encounter nonsensical incantations in a black void as the characters sing a cappella about their circumstance and impending disappearance.

We begin with a Silent Auction, starting today, December 7, at 5pm (Pacific Standard Time) and closing Friday, December 12 at 5pm. To place a bid on any of the works featured in the attached images and PDF available here, please email info@materialpress.org. We will note the bids by time and date, and update participants via email about any higher bids that come in on the artworks, so people may up the ante if they so choose. On December 12 all spoken-for works will be considered 'sold' to the highest bidder. Anyone from anywhere in the world can bid! And we warmly invite you to do so. All payments can be made quickly and easily through our PayPal account, and the work will be mailed to you.

The rest of the works, as well as special 'live auction' works, will be kicked off with Michael Akin and his quick chant on Saturday, December 13. So be ready with your bidding paddles (our re-crafted fans from Chinatown) to get your hands in the air starting at 8 p.m. We cannot say/stress/intone or brag enough about how wonderful these artworks, and the artists who donated them, are. All work has low enough starting bids so that everyone may participate. This is your chance to own works by artists whose work sells for exponentially more. They are perfect for holiday gifts for anyone interested in preserving—nay celebrating!—the artist's voice and helping to build a strong community of people who support it.

If you're in Los Angeles, we hope to see you Saturday, December 13. We'll have a glass of Crown Royal waiting, and we look forward to celebrating the holiday season with you.