The Centre Pompidou has added
Michael Zelehoski
's
Open House
to its permanent collection. The former ArtSlant Prize Winner is currently represented by Mike Weiss Gallery.
With his upcoming show
New Order
opening on May 7th at Mike Weiss Gallery, this news could not have come at a more exciting time.
Zelehoski starts with 3-dimensional found objects - from pallets to dilapidated houses - and restructures them into 2-dimensional assemblages. At first glance the works seem like paintings, but actually are meticulously engineered collages of hundreds of parts that play with perspective and its inherent subjectivity. The work hovers between sculpture's three-dimensionality and painting's historical flatness, often activating both types of space and breaking with our typical consideration of the picture plane. Zelehoski's work celebrates the eccentricities inherent in his chosen material, rendering remarkable compositions from otherwise unremarkable objects.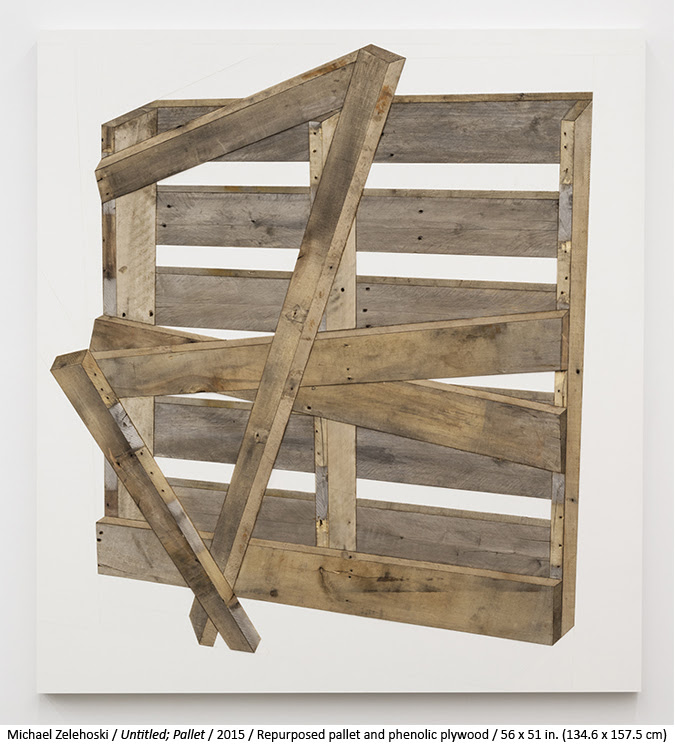 ArtSlant has shutdown. The website is currently running in a view-only mode to allow archiving of the content.

The website will be permanently closed shortly, so please retrieve any content you wish to save.