The competition recognises that we are all curators. Everything we choose and collect to surround us has meaning. Great curatorial expressions and ideas on how to exhibit can be communicated in all artistic forms and media, by anyone, whether in the art world or not. Participation in the competition is not limited to aspiring or established curators; anyone with a great concept is encouraged to enter.
A world-renowned jury will judge ideas on their creativity and social importance, rewarding those with a contemporary and culturally relevant point of view. They will be looking for an exemplary exhibition that is both far-sighted and critical of the future. The jury will select 20 finalists from which the overall winner will be decided.
The winning curatorial idea will be realised in an exhibition in either or (but not limited to) Qatar and Italy. There are no limits to the form or language in which your curatorial concept can be realised. Your exhibition can include any media. Enter the award by explaining your curatorial idea in a short video. Upload your proposal here.
To illustrate and celebrate the diversity of curatorial concepts, we have invited some of our community to curate their own digital exhibitions on Pinterest. Explore their ideas here throughout the duration of our competition.
We hope they provide you with inspiration.
What will you curate?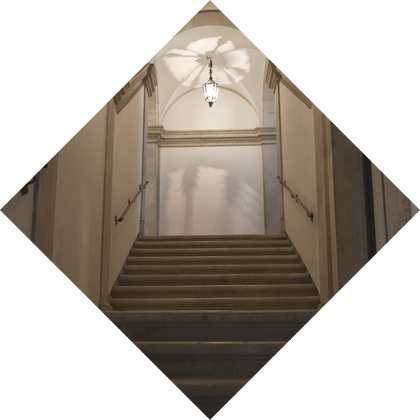 Curate is a joint initiative partnered by Fondazione Prada and the Qatar Museums Authority. Through this award, the two institutions aim to encourage the realisation of great curatorial expressions, ideas on how to exhibit, and perspectives that regard new languages inside and outside museums' spaces in a rapidly changing world.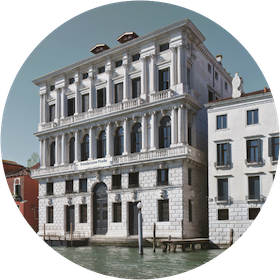 FONDAZIONE PRADA
www.fondazioneprada.org
Fondazione Prada, co-chaired by Miuccia Prada and Patrizio Bertelli since 1995, is an institution dedicated to contemporary art and culture. Its cutting-edge exhibitions conceived in dialogue with major contemporary artists like Louise Bourgeois, Walter De Maria, Thomas Demand and John Baldessari, as well as other cultural activities related to cinema, philosophy, and architecture, have enjoyed a wide international consensus. Special international projects included Carsten Höller's Double Club in London, the Prada Transformer in Seoul by OMA and Francesco Vezzoli's 24h Museum at the Palais d'Iéna in Paris.
In 2011 the Fondazione Prada opened a new exhibition space in Venice, Ca' Corner della Regina, an historic palazzo on the Grand Canal, which is going to be restored over the next years with the goal of offering a stimulating cultural program. A keynote of the architectural program is the Fondazione Prada's new exhibition space in Milan designed by Rem Koolhaas, to be unveiled in 2014.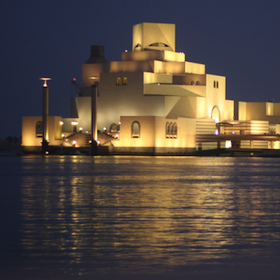 QATAR MUSEUMS AUTHORITY
www.qma.com.qa
Under the patronage of His Highness the Emir, Sheikh Hamad Bin Khalifa Al Thani, Qatar Museums Authority (QMA) is securing the country's position as a leading centre of culture and education. Led by Her Excellency Sheikha Al Mayassa bint Hamad bin Khalifa Al Thani, QMA seeks to engage and connect diverse audiences with a programme that welcomes the world to Doha. Since its establishment in 2005, QMA has preserved and protected historic sites, monuments and artefacts.
The 2008 opening of I.M Pei's landmark Museum of Islamic Art provided a space to create dialogue and education around the collections. In 2010 the opening of Mathaf: Arab Museum of Modern Art offered a unique Arab perspective on modern and contemporary art. The construction of the new National Museum of Qatar (designed by Jean Nouvel and due to open in 2014) further demonstrates this vision and cultural commitment.
ALL SUBMISSIONS
Entries close for judging
31.12.13
To enter, upload 1 x video and 1 x page document that explains your concept.
Video must be no longer than 2 minutes or bigger than 250MB. Supported formats include .mov .mp4 .avi .wmv .flv
One page document should be no longer than 500 words and include:
- Statement of intent

- List of materials /works used in your exhibition
Supported formats include .doc .docx .txt .pdf
Please ensure to upload both files.